RUDDY Restaurant Bar
The experience of fusing high-tech 
and low-fi tech to produce an eye-catching 
and tactile experience for a unique place.
The output is a mixture of textures and
cultures to create something new.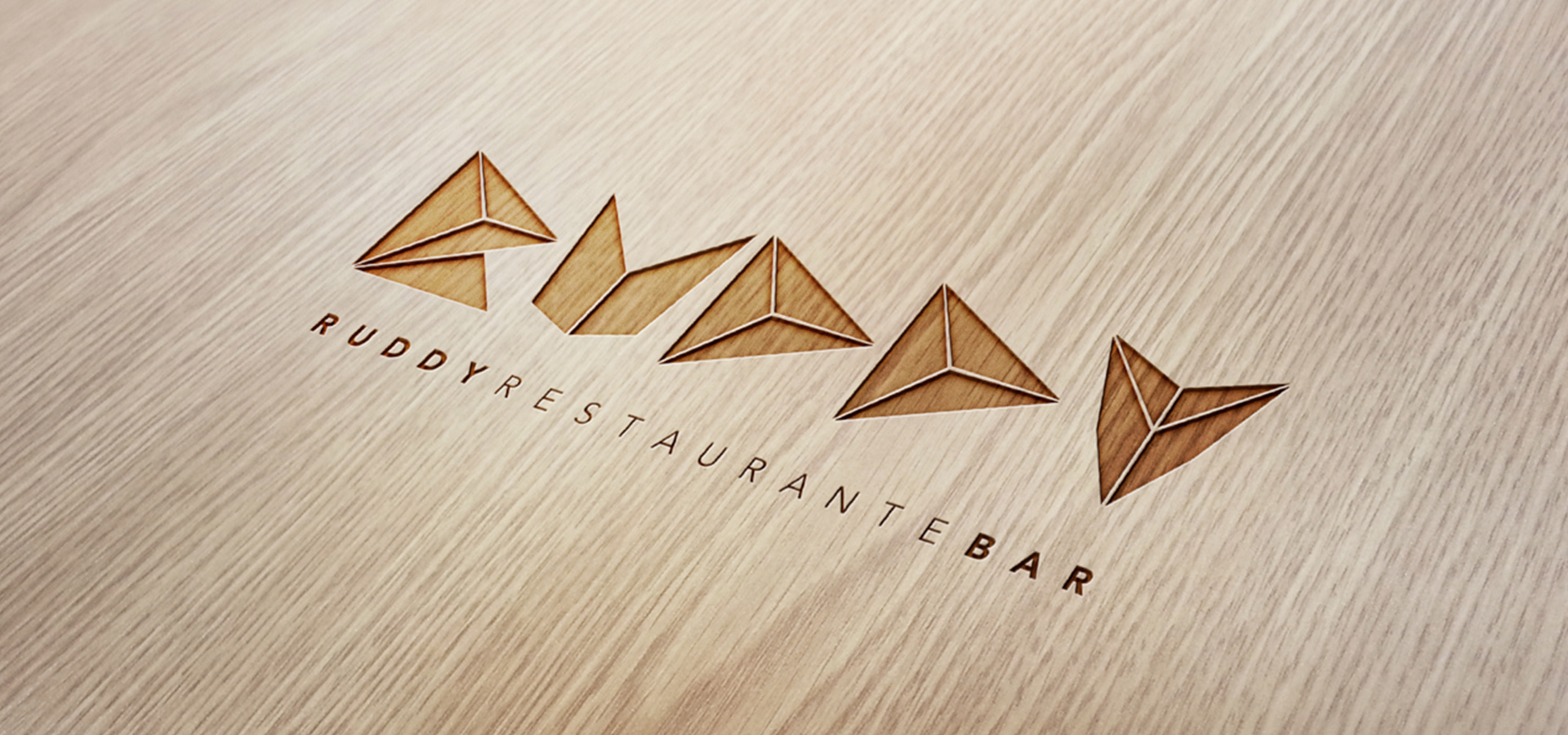 FUSING JAPAN AND BRAZIL
The Kameo family is one of the most traditional owners of many Japanese restaurants in Brazil. 
They put together the RUDDY sushi bar to be a sophisticated yet cool spot to enjoy nice drinks and 
have an absolutely marvelous range of fusion Japanese food made by the best cooks around.
To fuse the tradition of the Japanese culture with the easy-going attitude of the Brazilian customers
 the design also combined traditional ideas of western cultures but with a twist of modern 
sophistication and connected it with an extensive use of recycled wood, old tiles, decorative vegetation
such as tropical plants with large leaves, all contrasted by the use of something chrome and minimalist for a logo.