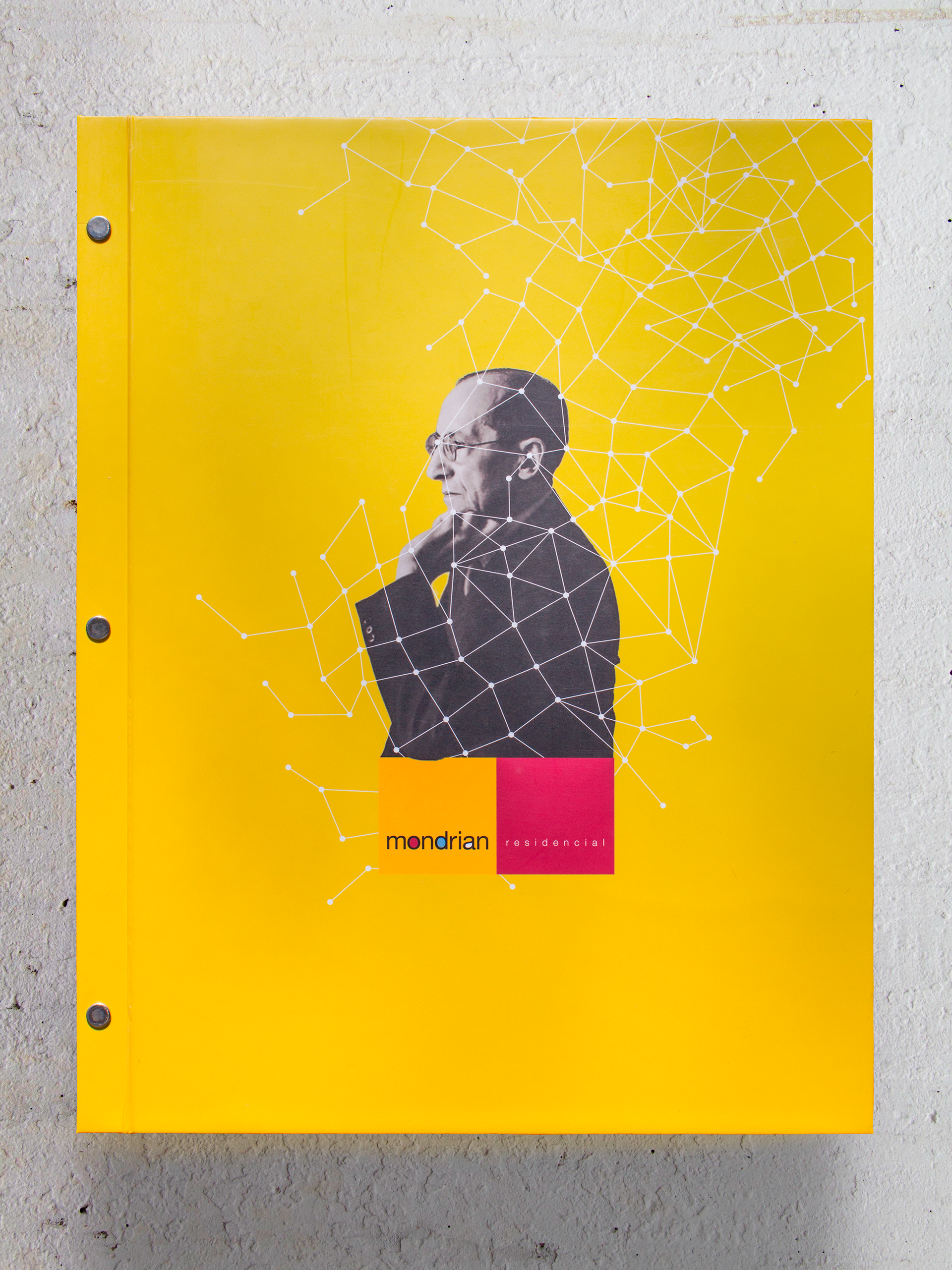 MONDRIAN BUILDING
Part of a series of art inspired buildings built in Brazil, Mondrian is created by taking the ingenious spirit
of the artist Piet Mondrian and creating a product that reflects the creative process and freedom of an artist.
The common areas of the building have stained glass using Mondrian's masterpieces while the catalog
took a much deeper dive into the creative mind of the XX century.
Using images of the Modernism and combining with a more contemporary approach the whole presentation
catalog transpires boldness and creativity to inspire people to have energetic and creative lives in their new space.